Guest Speakers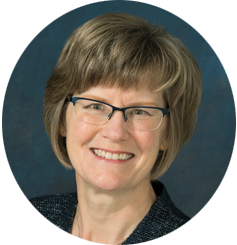 Margaret Shaw
M.Sc.
Margaret Shaw, MSc, Writer/Editor/Consultant, spent 14 years as a hydrogeologist at Golder Associates, where she was a senior project manager responsible for writing many environmental reports. She has a diploma in professional writing and editing and 12 years' experience as a freelance technical writer and editor. Clients have included those in the corporate, government, academic, financial, book publishing, regulatory, and non-profit sectors. Margaret has maintained ties with the world of environmental investigations in B.C.; she has authored two biennial reports for BC Environment's Land Remediation Section as well as intentions papers and reports related to Ministry of Environment policy changes.Margaret is on the national executive of Editors Canada for 2015–2017 and is a member of the Society for Technical Communication and of Plain Language Association International. She was a finalist for the Tom Fairley Award for Editorial Excellence in 2015 and was a contributor to two books on writing and editing published by Editors Canada. In 2014, she completed a European Union–funded, 10-week course in clear communication. Margaret has obtained Editors Canada certification for her editing skills.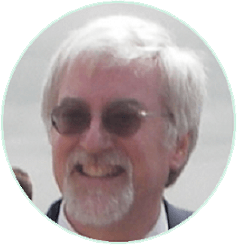 Dr. Dennis Helsel
PhD
Dr. Dennis Helsel (PhD, Environmental Science and Engineering) has applied statistics to practical issues in environmental sciences for over 36 years. He is the principal of Practical Stats, an environmental statistics training and consulting firm. He has conducted courses in China, Germany, the Netherlands, Finland, Spain, Singapore, and throughout North America. His courses on environmental statistics are currently emerging online at http://practicalstats.com/training. He has authored two textbooks, "Statistical Methods in Water Resources"(2002, with a second edition coming in 2017), and "Statistical Methods for Censored Environmental Data using Minitab and R" (2012, previously titled Nondetects And Data Analysis), as well as 50+ journal articles.Dr. Helsel was the 2003 recipient of the Distinguished Achievement Award from the American Statistical Association's section on Statistics and the Environment for his training of scientists in applied, practical statistics.

Dr. Ian Hers
P.Eng., Ph.D., CSAP
Golder Associates Ltd., Vancouver, BC
Dr. Ian Hers is a senior consultant and principle at of Golder Associates in Vancouver, BC, Canada with 27 years professional experience and is the global vapour practice leader for Golder Associates. Ian has helped develop guidance for regulatory agencies in Canada, US and the UK, authored over 20 technical papers on vapour intrusion, and has conducted research on vapour intrusion for the Contaminated Sites Approved Professionals Society of BC, Health Canada, US EPA, American Petroleum Institute, Shell Global, Science Advisory Board of Contaminated Sites of BC and other organizations. He made significant contributions to the Interstate Technology and Regulatory Council (ITRC) guidance on Petroleum Vapour Intrusion and Light Non-Aqueous Phase Liquid management, and regularly provides internet-based training for ITRC on these topics. Dr. Hers holds a Ph.D. in Civil Engineering (University of British Columbia), in on the Board of Directors of Science Advisory Board of Contaminated Sites, and is a Contaminated Sites Approved Professional in British Columbia.

Daphne Grant
Daphne Gray-Grant is a former newspaper editor and the author of 8 1/2 Steps to Writing Better, Faster. Daphne provide writing, editing and communications coordinating to a wide range of corporate and media groups. Client list has included: Intel, BC Hydro, The Children's Health Policy Centre (SFU); Provident Security; Suncor Energy; Weyerhaeuser Company; MTS Allstream; Inco; Canadian Medical Association Journal; the Archdiocese of Vancouver; Providence Heath Care; Timely Medical Alternatives; Inco; January Magazine; The Renaissance Gourmet; the National Institute of Disability Management and Research; Manulife Financial; the B.C. Securities Commission; and CBC.com

Trish Miller
R.P.Bio
Trish Miller is an Associate and Senior Toxicologist/Risk Assessor at Golder Associates. She has over 18 years' experience conducting human health and ecological risk assessment investigation including senior technical review of sampling plans, integrating objectives and data requirements of RA into work plans and site investigations, review of toxicology testing programs for ecological assessments, coordinating data analysis, developing site-specific remediation standards, liaising with clients, and reporting. She has managed and directed many HHRA and ERA of complex sites, including RA and remediation programs for large-scale diesel contamination in remote northern communities.Trish has also developed provincial matrix standards and water quality guidelines, and derived numerous site-specific risk-based soil, groundwater, and surface water standards. Trish has conducted workshops for corporate environmental managers on the advantages of RA for contaminated site remediation and on general principles and procedures involved in the conduct of RA. Trish was appointed to the Society of Contaminated Sites Approved Professionals of BC as a Risk Assessment Specialist.